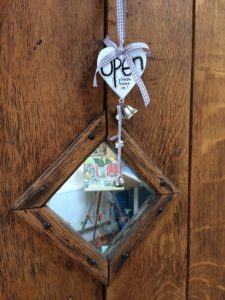 The Little Studio provides an adaptable and quiet location in the middle of Windermere but tucked away from the hustle and bustle. It is suitable for a variety of creative activities. I've always wanted my own workspace, but also enjoy welcoming individuals to The Little Studio who want to take time to unlock their creativity and complete publishing, or art projects. To find where it is stand at the junction of Crescent Road and Oak Street in Windermere. If you face away from the Co-op store, you'll be looking at Oakside Yard. We're at the top of the yard and my shop window looks like this. Please note, walkers only, there is no parking and you'll need to arrange to meet me there, as I may be out-and-about sketching on iPad.
All my own illustrations and photos are copyright, but are available to buy. Just ask.
I have a varied career as designer, illustrator and photographer, and a qualification in adult education. If you come to one of my courses I can promise clear explanations and lots, and lots of patience.
I also have an
Etsy shop
with my products, so don't forget to visit that later …and please like the page. Thanks in advance!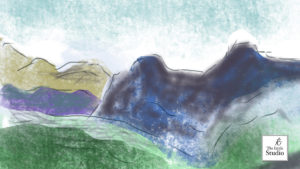 Here are a few reviews from my courses:
+ + + "Excellent tutor – patient a very good delivery and knowledge of the subject. Catering for all different levels of ability and knowledge."
+ + + "Excellent course, fun with intent. Patient and friendly tutor."
+ + + "Informative – tutor clearly delivered information, good knowledge of subject, can recommend this course."