Special Occasion?
Are you looking for an unusual activity for a friend or relative celebrating a special occasion? Give a Lake District experience to remember. The special presentation Art Treat voucher will ensure that your gift reaches your recipient with instructions of how to book a day to suit them. No advanced artistic skills are needed. Just an eye for a good view and a willingness to give it a go. The Art Treat can be a half, or a full day with breaks for refreshments. Suitable materials can be provided to help create a lasting souvenir of a visit to the beautiful Lake District. They will enjoy the process of painting and sketching, or learning new digital drawing skills in the company of a local artist.
It could even be a special treat just for you!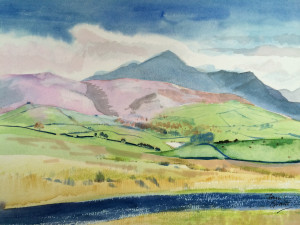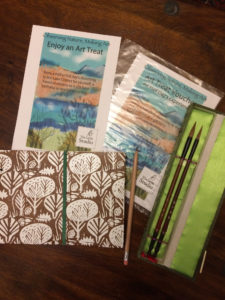 Clare writes: "My elderly father had an afternoon learning to sketch on an iPad as his birthday present. He thoroughly enjoyed himself and really liked Pam's teaching style. It was good to be able to give him a gift that was a bit unusual".
For owners of holiday cottages and hotels
An Art Treat voucher can give your visitors, who don't want to explore the high fells or take part in outdoor sports activities, a different experience of the Lake District which can be tailored to their artistic interests. We keep an eye on the weather and can provide indoor alternatives, or in certain cases arrange to sketch at your guests' accommodation. Why not include a leaflet about this in your information pack for your visitors?
Just get in touch to find out more.