The Little Studio provides an adaptable and quiet location in the middle of Windermere, tucked away from the tourist hustle and bustle, but near to some good coffee shops. It is suitable for a variety of creative activities with small groups. I've always wanted my own workspace, but also enjoy welcoming individuals to The Little Studio who want to take time to unlock their creativity and complete publishing, or art projects.
You are welcome to browse my portfolio pages to see my latest photographic and drawn images. Or check dates for my latest courses and talks at The Little Studio and elsewhere in the Lake District.
Thanks for your interest.
Pam G.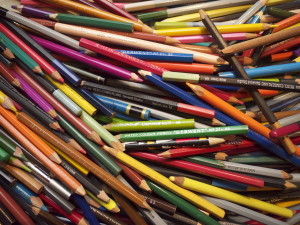 Some reviews from a recent course:
An excellent opportunity to make sketches of various subjects and in various locations. Giving encouragement to further the experiences in the future. Something that I should do more often.
Very helpful.
Enjoyed the course very much. Would have liked it to have been longer. Feel that I just got going.
Thoroughly enjoyable and rewarding class. Pam inspiring me to improve my scale of painting (to be more relaxed). Paint and sketch from memory.
Do you feel you gained from the course? Greatly
Did the course meet your expectations? Greatly
A masterclass in encouragement and gentle firmness! Thank you for helping me to get back into sketching and watercolour painting after a long ——— absence. A sharing experience with tips and subject knowledge – Thankyou Pam
Really enjoyed the course. Lovely tutor. More sketching @ main day would be better. Travelling to Windermere meant losing 2 hours in total. For myself it made me use subjects that I wouldn't normally consider